Winter Wedding Ideas With Style.
We adore the holidays and planning a winter wedding is very inspirational.
It is quickly becoming our newest obsession.
So we put together some ideas to hopefully inspire other brides as well.
The classical combo is white and silver, add some glass and crystal. Also, white flowers and your table will look amazingly winter-like and stylish.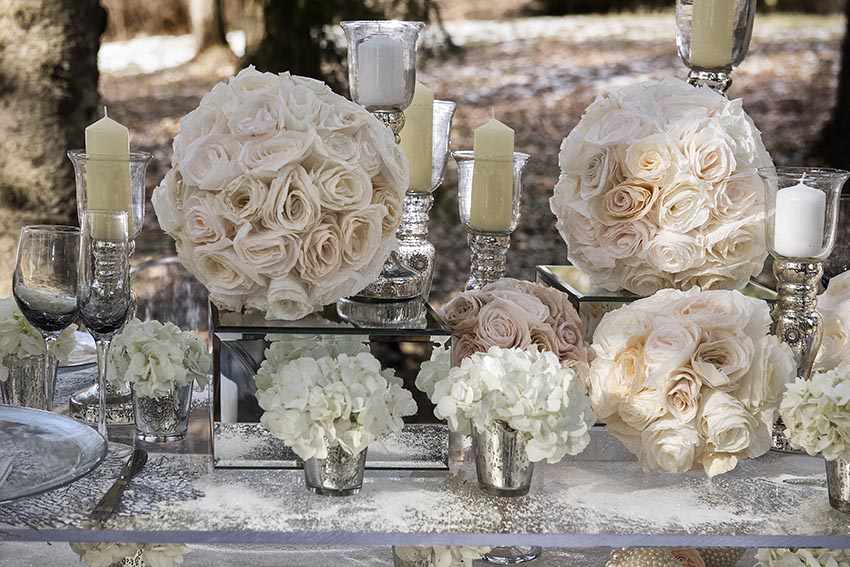 Crystal winter wedding decorations create an enchanting ambiance. We believe that the crystal chandelier's grandeur and luxuriousness is unrivaled.
Our newest style obsession is undoubtedly ghost chairs. We draped faux furs over and paired them with a clear plexiglass tables.
It gives them modern and stylish  look.
Here is another idea for winter wedding.
One trend I have been obsessed with lately is paper flowers .
Paper wedding flowers are beautiful. There is no doubt. There are so many kinds and so many ways to incorporate them into the wedding.
In my opinion they look gorgeous together with fresh flowers such as white hydrangeas.
Don't get me started on tablescapes — there is so much beautiful china, stemware, and flatware to choose from! Plus the crazy-gorgeous florals that line this winter-inspired display are just too amazing.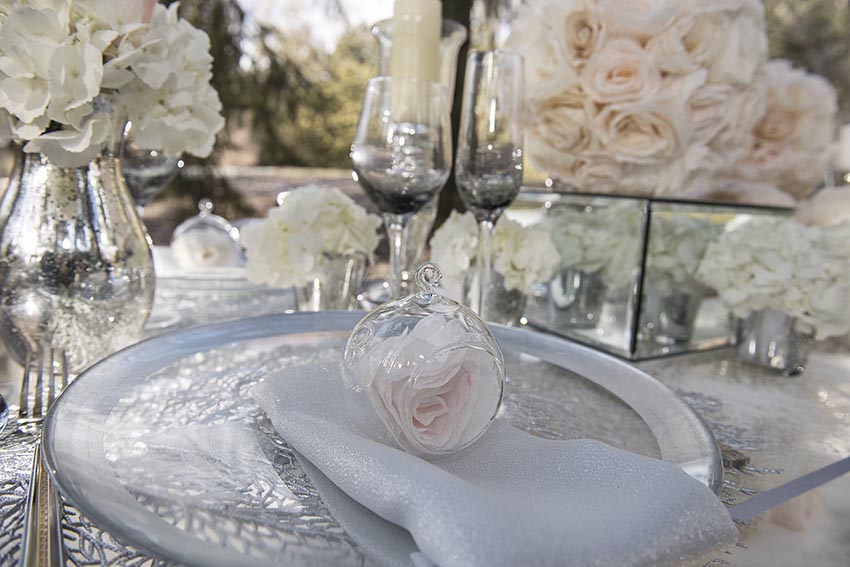 The wedding cake is also REALLY important part of the winter wedding. As such should have great table decoration.
We are always looking for  a unique way to make a wedding cake memorable.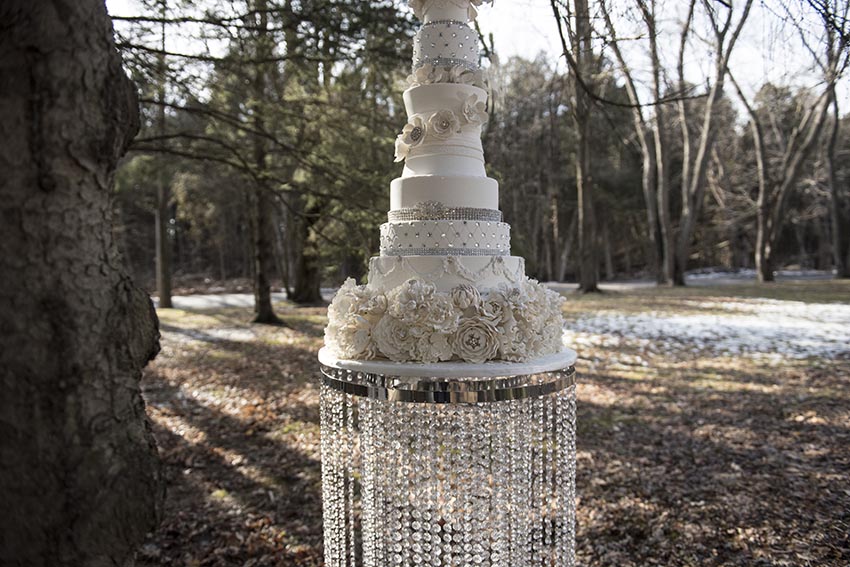 Try defying gravity by choosing an upside down or chandelier cake. Or even a floating cake.
Another hanging option is simply placing your cake on a flat surface. Then decorate and then hanging it to the ceiling or a tree branch. Glass beading  adds a glamorous touch to this fabulous swing style wedding cake.
This amazing our winter-inspired decor and style shoot was featured in the wedding magazine Strictly Wedding.
We can create together your winter wedding inherently romantic and glamorous.