Planning a wedding implies thinking over lots of details and wedding ideas. And that's not always an easy task. If you are dreaming of a unique wedding, movies and TV shows can sometimes be great sources of inspiration. From My Best Friend's Wedding to Father of the Bride, wedding-themed movies and TV shows can offer you that creative spark that will help you transform your wedding day into a completely original day. Here are some ideas that we hope you will find useful.
Bridesmaids' Dresses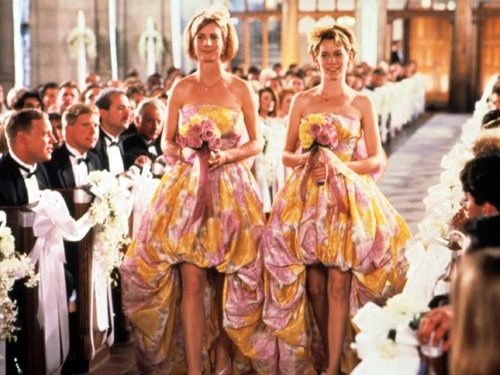 Definitely a classic, My Best Friend's Wedding offers us a new perspective on bridesmaid dresses. The two bridesmaids break the 'solid-colour dress' trend and look amazing in floral-print dresses. So dare to be original!
Multi-coloured Bridesmaids' Dresses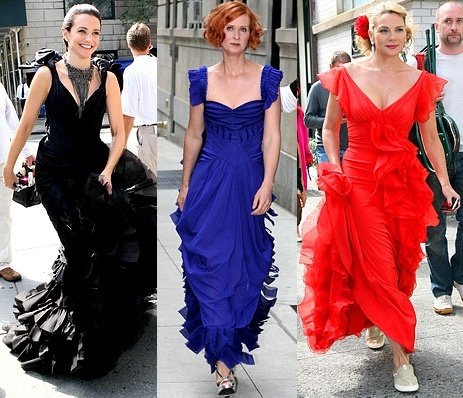 We have already talked about floral designs for your bridesmaids. But how about multi-coloured dresses? Once again, Carrie Bradshaw dared to be different and used different colours for her bridesmaids' dresses. If you find this idea too daring, you can always opt for different shades of the same colour. 
Keep your vows just for yourselves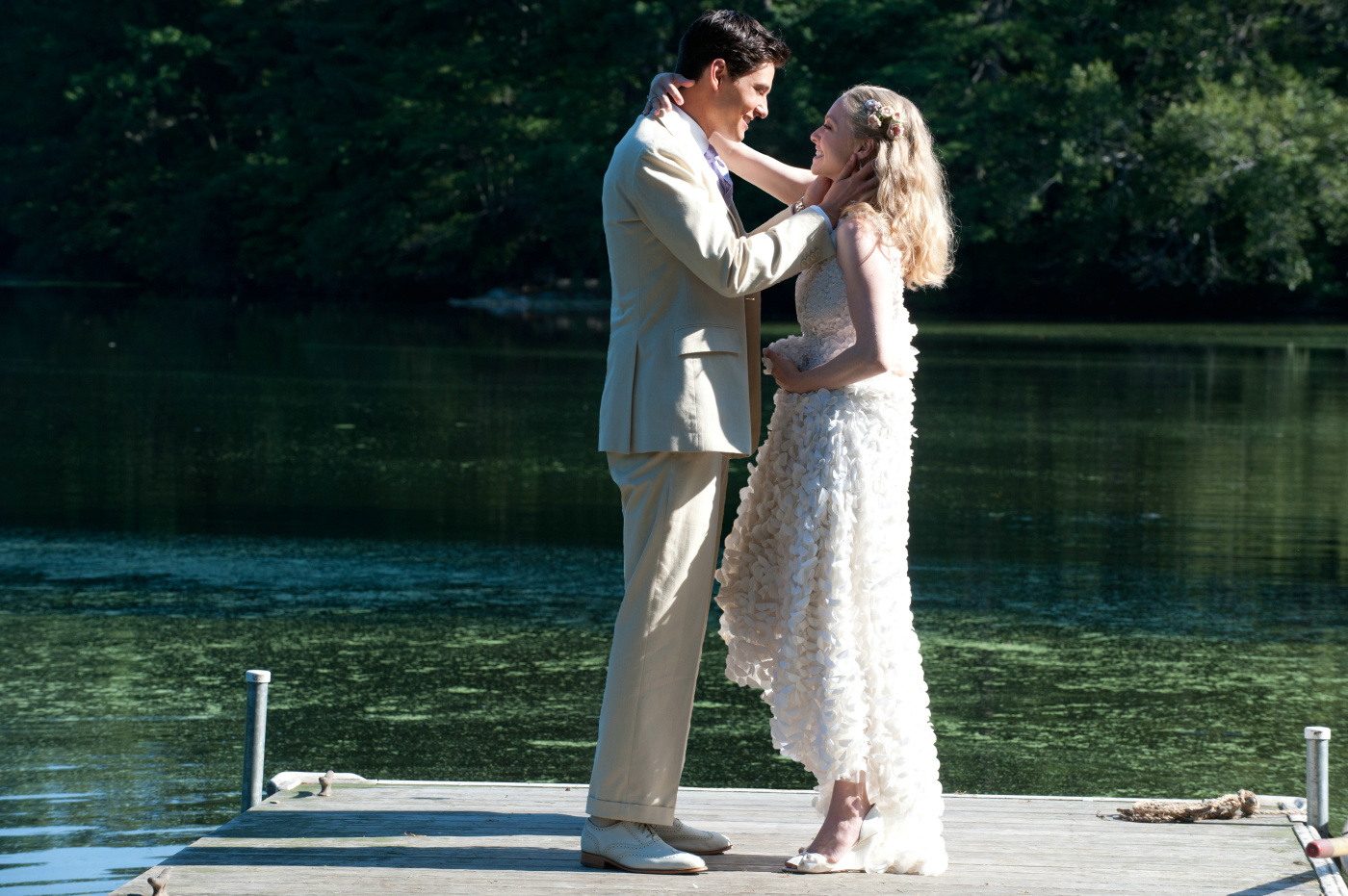 The Big Wedding promotes another interesting wedding ideas: the bride and groom do their vows alone. Though it's an atypical decision, it gives you the opportunity to enjoy each other and experience that special complicity. Of course, you can celebrate it with your guests afterwards.
Don't be afraid to break the pattern!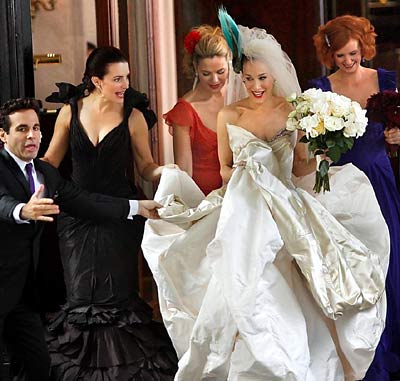 Wear an accessory that will make you stand out and express your personality. Even if it is a feather, similar to the one that Carrie Bradshaw (Sex and the City) wore as a headpiece.  Be true to who you are!
Let add more wedding ideas to your special day!
No need to walk down the aisle alone!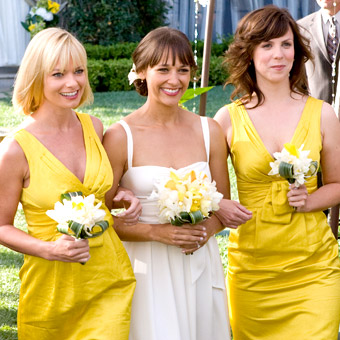 If you have always dreamt of having an escort to walk you down the aisle, don't give up that dream! If your father can't do it, you can always ask the bridesmaids to walk by your side. It looked awesome in I Love You, Man. 
Weddings should be entertaining for kids as well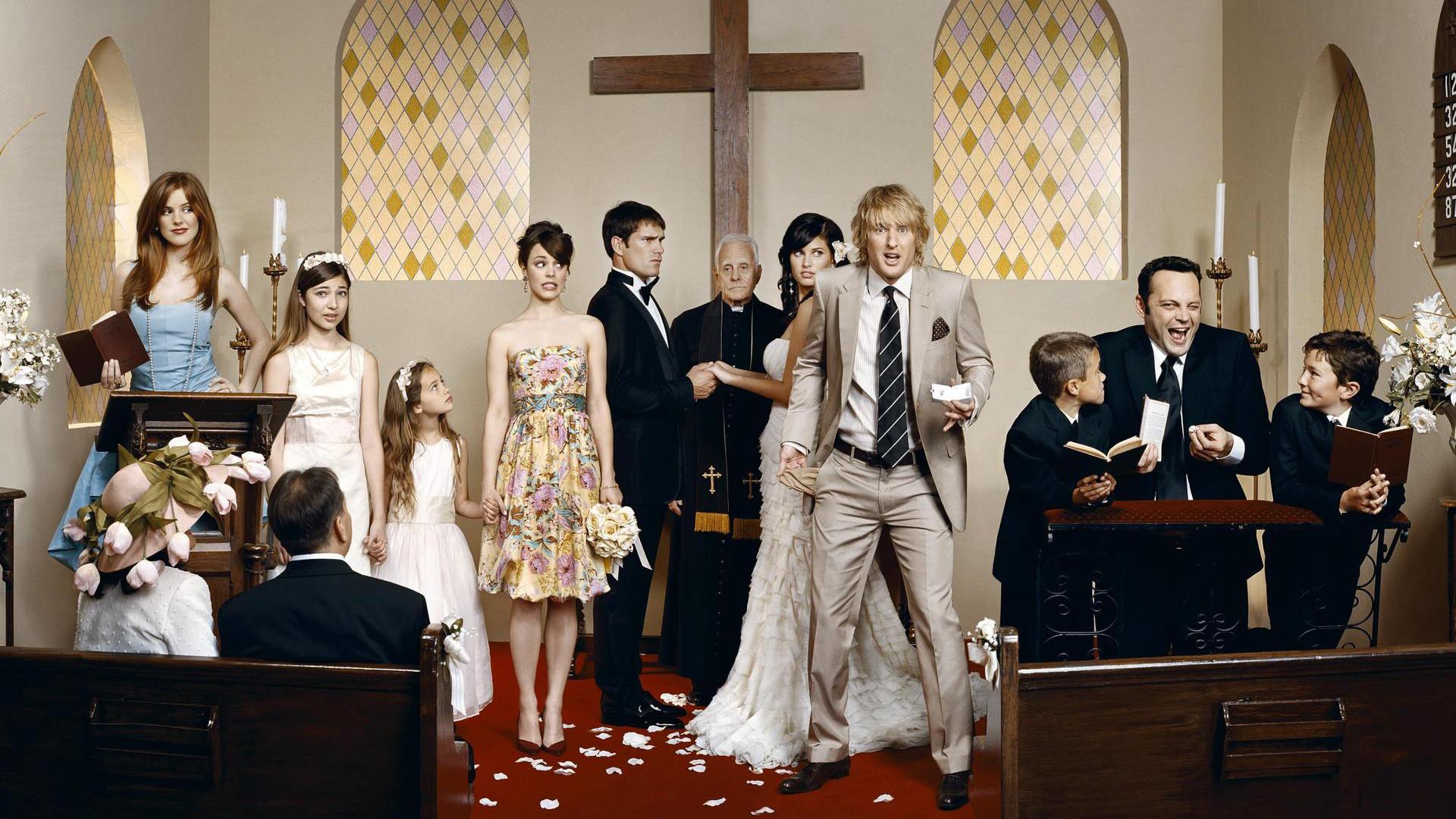 We've learned that in Wedding Crashers.  If your guests list includes many children, think of kids-friendly entertainment as well. After all, they have the right to have a great time as well! 
Innovate: Choose a Brides-man or a Best Woman
Once again, we get back to the innovative Carrie Bradshaw. In Sex and the City 2, she dared to change gender stereotypes. If you are a nonconformist, this idea may work very well for you. 
Celebrate your wedding by sending off lanterns!
They did it in I Give It a Year. And it looked awesome!
As you can see, movies and TV shows can be a great source of inspiration for unique wedding ideas. All you have to do is think out of the box and dare to be different!